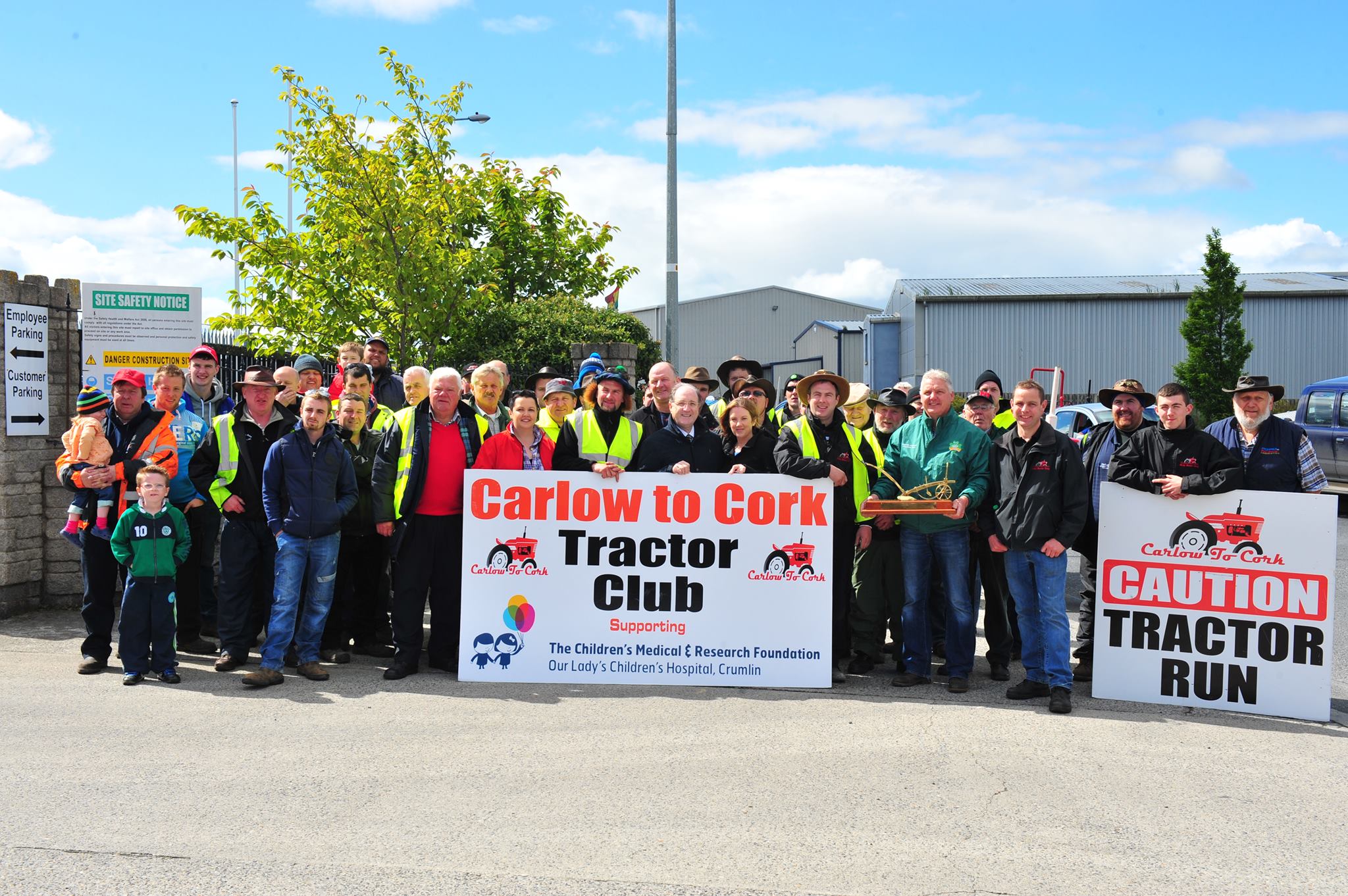 Tractor men and women from all across Carlow are starting their 13th annual tractor run journey from Bagenalstown to Cork in aid of Crumlin Children's hospital this morning.
The starting point is at Autolaunch, Bagenalstown at 10am. Although the offical registration is closed you're encouraged to go a long and support those taking part. To date the run has raised in excess of 260,000 euro with the aim to raise over 20 thousand euro this weekend.
Jimmy Dee is a local publican from Bagenalstown and has been involved from the start.
He told KCLR that part of the driving force behind the run are the children they've met through visiting the hospital a number of times.