KCLR News
Traffic & power disruptions in Kilkenny city as truck hits electricity pole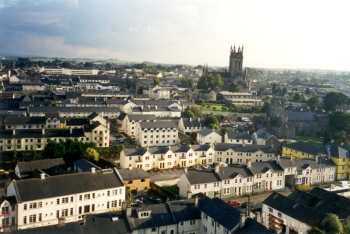 A truck has caused traffic chaos and power outages in Kilkenny city.
It hit and broke an ESB pole on Patrick Street shortly after 11 o'clock this morning.
As a result electricity has been knocked out in Patrick Street, Jacob Street, Upper New Street, Fr. Hayden Road and a portion of the Waterford Road.
The supply will NOT be restored to effected households and businesses until at least 6 this evening.
Traffic diversions are in place.
Gardai, who are at the scene, are asking drivers to be patient.