KCLR News
News & Sport
"We have to stand up for workers' rights" says Labour Party Chair for Carlow and Kilkenny Seán Ó hArgáin
18 different groupings are involved in the action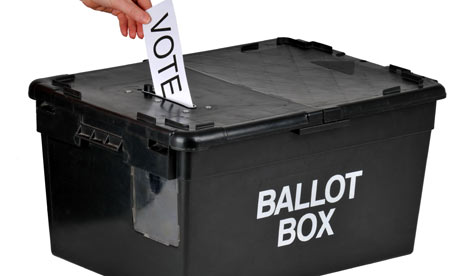 October 17th is the date set for thousands of health and community workers to go on strike. 
Government's failure to address issues over funding and recruitment is the reason according to the Irish Congress of Trade Unions.
SIPTU, Fórsa and the INMO carried out ballots in the wake of Workplace Relations Commission talks collapsing in July, all three unions reporting high levels of participation in those ballots, and "overwhelming" support for strike action.
In total, 18 health and community services will come to a halt, including employers like Enable Ireland, the Irish Wheelchair Association and some Family Resource Centres.
The Labour Party's among those supporting the action – chair of the Carlow Kilkenny branch Seán Ó hÁrgáin says; "We support this action, we would like that it didn't have to take place but we have to stand up for workers' rights on the ground in our communities providing services in some of the most disadvantaged and neglected communities and for some of the most disadvantaged families in these cases and this needs to be sorted out as quickly as possible".
He adds; "It's always disappointing when issues like this come to the head they've come to, this issue has been going on for over two years at this point with the three unions involved, Forsa, SIPTU and the INMO have been negotiating very hard on behalf of their members, in an unprecedented cost of living crisis for their members and in a total failure to give decent increase in wages".
And Seán notes that there are two key questions that need answering, the first "Why we're still relying on voluntary organisations, which the Department then turns around and says are privately owned, to be the providers of such essential services in our communities in Carlow and Kilkenny and the second then is if the State is funding those organisations to pay their salary why the State aren't willing to stump up and give enough money for decent salaries to be paid to these people".
Full list of groups participating in the industrial action:
Ardeen Cheshire Ireland
Ability West
Cheshire Ireland
Cheshire Dublin
Cheshire Home Newcastle West
Co-action West Cork
Cobh Hospital
Daughters Of Charity Child and Family Service
DePaul Ireland
Don Bosco Care
Enable Ireland (nationwide, including Cork, Tralee, East Coast and Midwest regions)
Family Resource Centres
Irish Wheelchair Association
Kerry Parents and Friends
St. Catherines Association Ltd
St. Josephs Foundation
St. Lukes Nursing Home
Western Care Association
ENABLE IRELAND
Enable Ireland has issued the following statement in advance of planned industrial action at all locations nationwide to begin on 17/10/2023:
"Enable Ireland confirms that Fórsa trade union has served notice of industrial action on all Enable Ireland services to begin on 17/10/23 and to continue for an indefinite duration.
This planned industrial action is part of a campaign for pay parity for Section 39 union members in Enable Ireland who do similar work to colleagues in the HSE and other Section 38 voluntary organisations, but receive substantially lower pay.
For many years, Enable Ireland has advocated for pay parity for our staff and we fully support staff demands to permanently align pay scales on an equitable basis with their peers in the HSE and Section 38 voluntary organisations.
Our valued employees are essential to deliver the critical services to children and adults and their families for which we are contracted by HSE to provide each year.  This pay inequity has created a recruitment and retention crisis for Enable Ireland's services resulting in significant vacancies in teams across children's and adult services.
High vacancy and staff turnover rates negatively impact the quality and quantity of services we can offer to children, adults and their families. This issue will continue to impact the long-term sustainability of Enable Ireland.
While we support the requested pay increase, we are not in a position to fund it directly. The pay parity gap in Enable Ireland is currently costed at €3.6 million per annum and this gap will increase further from October 2023 as the next phase of the Building Momentum agreement is implemented. Enable Ireland continues to call on Government to implement pay alignment.
We do not yet know the impact the planned strike action will have on children, adults and families using our services. We will engage with Fórsa, SIPTU and the INMO over the coming weeks to try to minimize the disruption to our services.
We will keep staff, parents and service owners informed of the planned strike action and its impact on individual services over the coming weeks once we have more information."