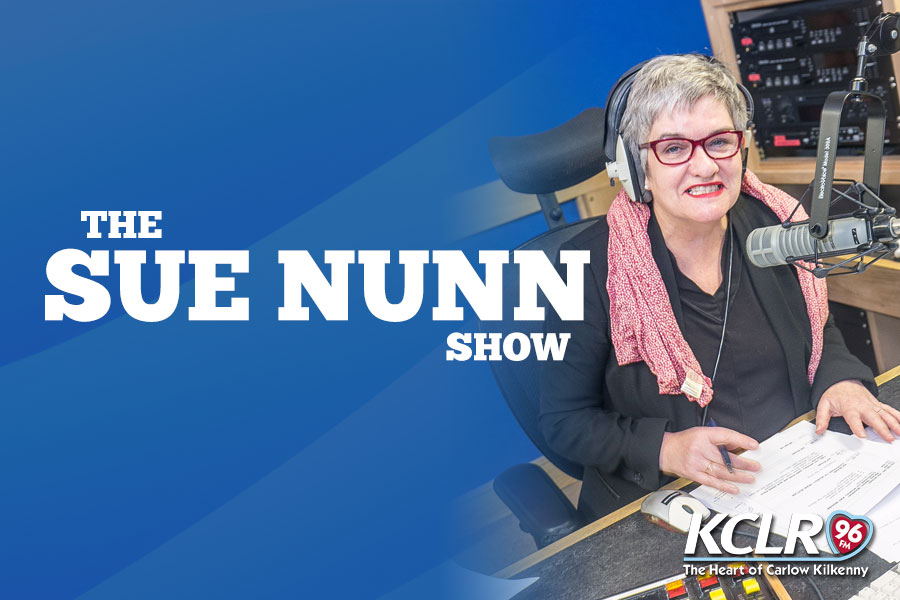 Monday
This morning was the first of our 'Health Matters' features. We spoke with Mr. Peter Meagher, Consultant Plastic Surgeon about skin cancer awareness.
Mr Meagher  has clinics in Aut even Hospital and Ayrfield medical clinic, Kilkenny.
You can read all about our 'Health Matters' feature here.
_____
We met Fran O'Neill who is home in Kilkenny on a flying visit to help recruit steel fabricators and welders for his employers, Waiward Steel Fabricators Ltd.
They are a large western Canadian employer and are looking to hire up to 300 people. Interviews will be held in Thompson of Carlow's steel yard on the Athy Road from the 19th to the 23rd of June and there will be a practical exam as part of the interview. Thompsons phone number is 059 9131624.
Please send your CV to [email protected] or call 001780 960 9025. Don't forget there is a time difference of 7 hours!
Tuesday
This morning we were joined by Muiris Bric, Principal of Newtown Dunleckney N.S.  – he told us about the upcoming Fenagh Field Day which takes place on Sunday, June 27.
It is being held in the Fenagh G.F.C. grounds and admission is €2.
The Field day committee are holding a Cabaret in the Hunters Rest Fenagh on Saturday the 23rd of June in aid of the Field Day and admission is €5.
_______
Ger and Eamonn from the Arboretum were in studio advising on how best to grow your roses. You can call the Arboretum on 059 9721558  / 9721503.
________
For today's Health Matters we were joined in studio by Aisling McDonald, Senior respiratory technician. Contact ; 056 7775279. More details here.
Wednesday
This week is Carers Week and today we spoke to Bridie – she is a carer for her adult son Kieran.
You can contact the Carers Association on 057 9322920 or email [email protected]
Their website is http://www.carersireland.com/
For information on Carers Week check out http://www.carersweek.ie/.
________
Dr John Clarke, Consultant Cardiologist, spoke to Sue about advice for cardiac health in today's Health Matters. Contact ;056 7775133. More details here.
________
Thursday 
For today's  Health Matters we were joined in studio by Dr. Yahya Kamal, MBBS MRCOG DOWH,  Consultant Gynaecologist – Cervical Cancer Awareness and polycystic ovaries syndrome.
Appointments to Myeda: 083 4266080  Fax: 01 8215857
_______
Friday 
For today's  Health Matters we were joined in studio by Julie Dagg, Senior Dietician– Advice in relation to Healthy Eating.
Enquiries: 056 7775187
______
Today we were joined by local Paul Lannon who spoke about living with Motor Neurone Disease.
'Drink Tea for MND' Global awareness week 18th – 25th June. Tea packs are available from the IMNDA office, Freefone 1800 403 403 / email [email protected] or visit http://www.imnda.ie/
_______
Antoinette Rogers and Connie Tantrum from The Ros Tapestry  reviewed the newspapers with Sue today. They were telling us about the tapestry project as well as the "Threads of Friendship" Fundraising Event.
http://www.rostapestry.com/index.htm