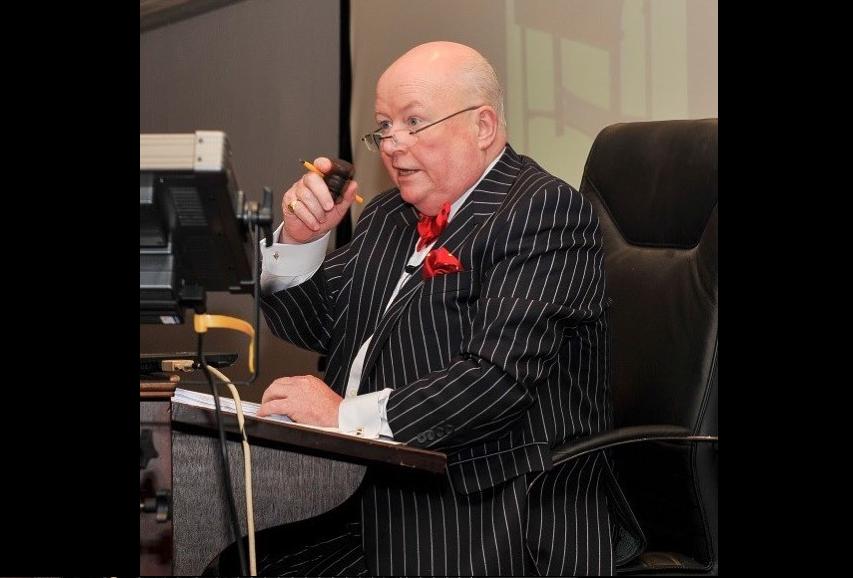 A well-known local auctioneer says he decided to hang up his hammer because there are other things in his life he has to concentrate on.
George Mealy has been working in Castlecomer for the last 45 years selling items from all over the world and of all vintages.
Speaking to KCLR, George says the auction scene was hit hard by the financial crash:
"To be honest with you, the fun has really gone out of it since the recession.
"I find even the auction room itself, the attendance is much lower because you have the online bidding and the phone bidding and probably maybe 5 to 20 people in the auction room live.
"It takes the fun out of it and the rostrum can become lonely without the backsides on the chairs."
George also posted the following statement on his website, announcing his retirement and the closure of his business in Castlecomer:
"To my loyal friends, customers and supporters,
I am writing to you to announce that after 45 years in business, I have made the decision to retire from auctioneering. It was always my dream to take early retirement and I am very much looking forward to a change of pace and a new chapter in my life.
I do intend to continue to conduct house contents and other valuations for the purpose of family divisions, probate, insurance, etc. I will also act as a consultant and a private sales broker for clients, offering advice on acquiring art, antiques and interiors from a variety of venues across Europe going forward.
As of Friday 3rd August, Mealy's in Castlecomer Business Park will be closed for business. All items not collected by this date will be disposed of at my discretion. If you have any queries or wish to contact me after this date, I will continue to be available by email at [email protected] or on +353 (0) 87-2555616. Our website www.mealys.ie will continue to be updated also.
I would like to take this opportunity to thank you most sincerely for your support and custom over the years and I wish you all the very best for the future.
Yours Sincerely,
George Mealy Snr."