Competitions
Wheel of 4 Tunes
A chance to win cold hard cash on The John Keane Show.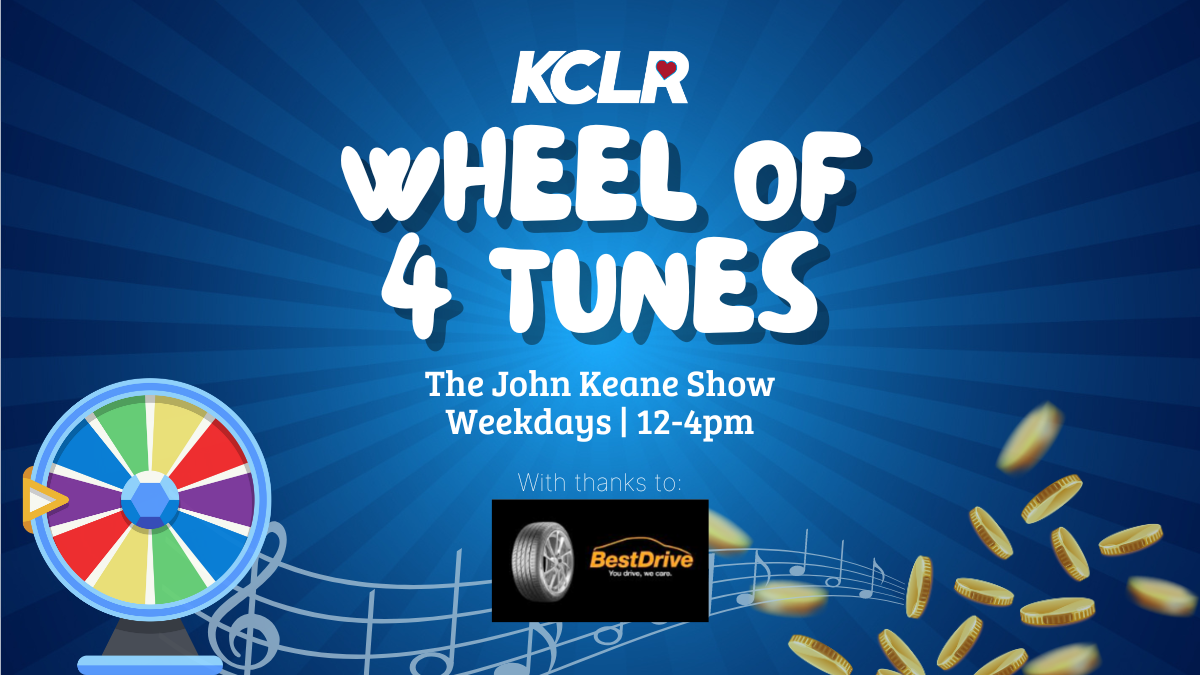 Tune in to The John Keane Show, weekdays from 12-4pm to take part on our Wheel of 4 Tunes competition. John Keane will play four snippets of songs on the show. Listeners must guess all four of the songs to win the cash prize. They can text or WhatsApp their answers to 083 306 9696. Listeners can enter one answer per day.
Prize will start at €20 and will roll over the next day if not guessed.
Brought to you by BestDrive, Dublin Road, Kilkenny, your new destination for servicing, tyres, and all mechanical work – visit us on bestdrive.ie.