The Frequency
WIN: 2 Bank of Ireland Leinster Rugby Camps places up for grabs!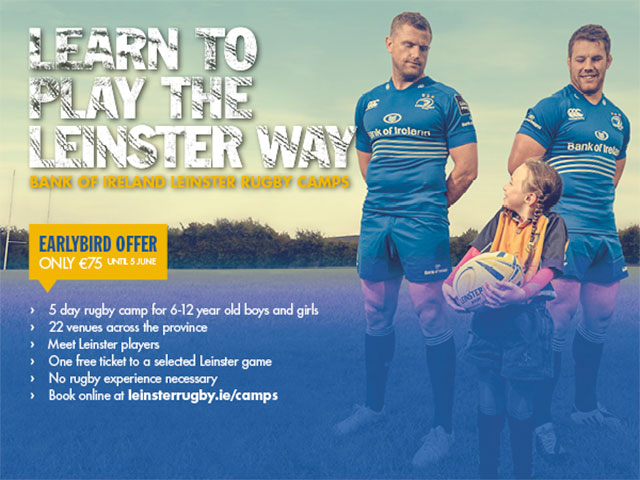 If you've got youngsters in your life with an interest in rugby, join me for The Frequency tonight where I've got some places up for grabs at a Leinster Rugby camp taking place this July.
The Bank of Ireland Leinster Rugby Camps provide boys and girls – aged 6-12 years old – with an action packed fun-filled week of rugby during the summer holidays which revolves around maximizing enjoyment and learning to play the Leinster way.
A strong emphasis is placed on the capacities of the players and the rugby specific coaching is tailored to each individual group and conducted in an appropriate safe manner with the aim to:
Optimise learning
Create friendships
Improve rugby skills
Enhance rugby specific knowledge
Find out more on the Leinster Rugby Camps here.
How To Enter
Entry is simple – tune in to The Frequency with Ken tonight (Tuesday) to get the question. Once you hear it, text your answer, along with your name and address to 083 3069696. You'll have two chances each hour to get the question.
What's Up For Grabs?
I've got two places for two different winners on tonight's show with camps taking place in Kilkenny, Tullow and around the country this July and August. Check the link above for the exact dates.
The Frequency kicks off at 7 and we'll have winners announced before the end of tonight's show.