KCLR News
€2.5m awarded for new Kilkenny City library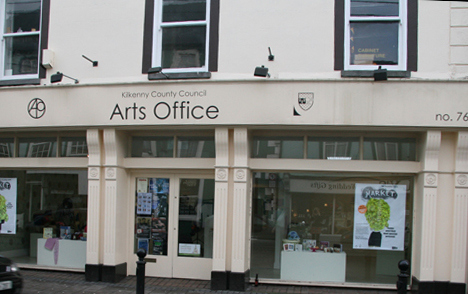 It looks like Kilkenny is finally to get its new multi-million Euro library.
€2.5 million Euro in funding was announced earlier today for the local service and the Kilkenny County Council will look to match that funding to provide a new €5 million Euro facility in the city.
SEE ALSO: €40,000 in funding promised for Thomastown Library
Plans have already been approved for the library to move from its home in the Carnegie building along the quay to a premises in John Street but the money required for the big move hadn't been approved until now.
76 John Street was previously home to Meubles furniture store on John Street but in more recent times has housed the Kilkenny Arts Office including a fully serviced gallery, theatre and arts space.
Renovation works have been ongoing at the premises, the bulk of the building knocked in recent times to make way for the new development.