Bank of Ireland
Bank of Ireland have closed a number of branches locally to redirect staff to busier branches
ATM services available at closed branches
Dedicated hours for over 65s and carers, 10am-11am Monday to Friday
AIB
Branches operating normal service
Apply for a three month repayment break (moratorium or interest only) on home mortgage, personal and SME loans – click here to access online forms.
KBC
Branches operating normal service
Payment breaks available
Free contactless payments and digital wallet service
Dedicated Covid-19 financial support line on 1850 93 02 35
Ulster Bank
St. Canice's Credit Union
St. Canice's Credit Union advising customers to do as much as possible for any service over the phone or online at stcanicescu.ie.
MacDonagh Junction branch of St. Cancice's Credit Union closed
High Street Kilkenny branch will no longer open on Saturdays
Carlow Credit Union
(059) 913 1994
carlowcreditunion.ie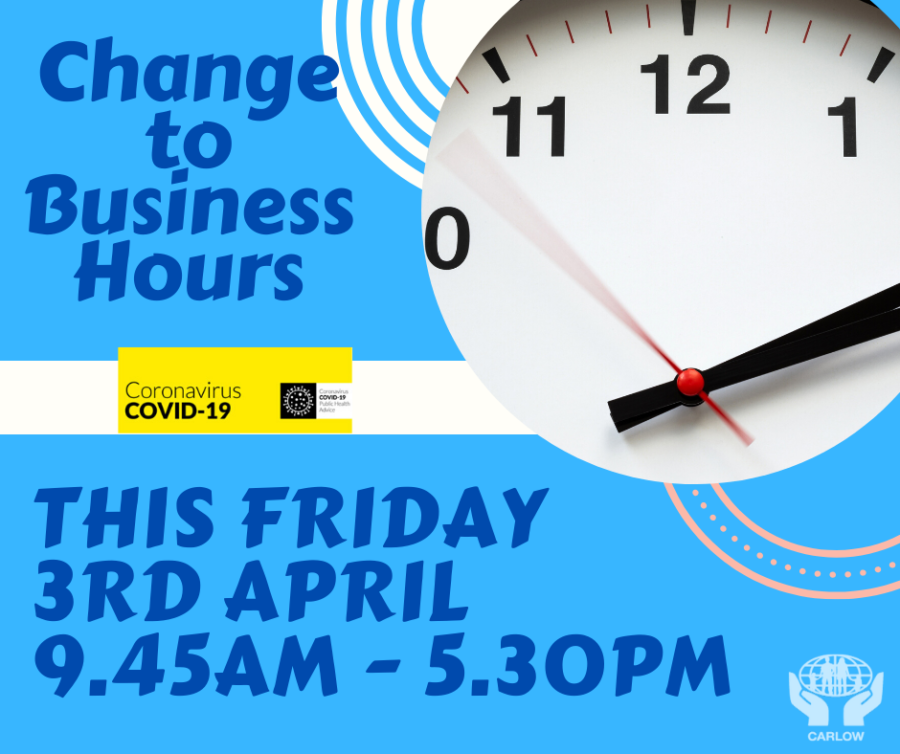 Leighlin Credit Union
Leighlin Credit Union opening hours are now as follows:
Thursday 10am to 4pm
Friday 10am -4pm
The Credit Union will be closed Friday evening and Saturday morning in both Leighlinbridge and Ballinabranna, opening instead,  Mondays 10 am to 1pm until further notice.