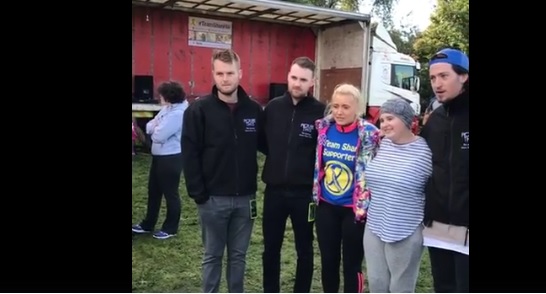 The band 'Picture This' have turned up at an event in Carlow to raise funds for Shauntelle Tynan.
The 18-year-old has a rare form of cancer, Histiocytosis-X and needs to raise €500,000 for her next treatment in Texas.
'Laps of love' for Shan is taking place at the running club in the town – and has been ongoing since last night.
Hundreds of people have turned up to show their support for Shauntelle – with the fundraiser continuing until 7pm this evening.
A video posted on Shauntelle's Facebook page shows 'picture this' at the venue – ahead of their sold out gig in St Canice's Cathedral in Kilkenny tonight.