KCLR News
Latest CAS disruption causing mixed reactions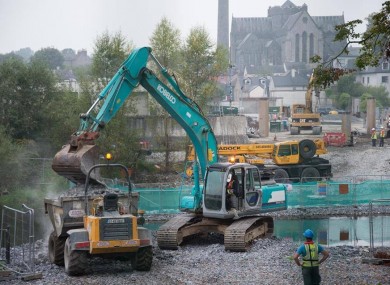 There's been a mixed reaction to the heavy works that started around the Central Access Scheme bridge in Kilkenny this week.
The works – which include upgrading to provide a new road, car-parking and pedestrian paths – are taking place around the Greensbridge, Wolfe Tone and Michael Street areas until the 24th of this month.
They start at 7:00am in the morning and finish at 10:oopm at night, meaning there's only local access to those streets for the next three weeks.