Ceol Anocht
Shows
Ceol Anocht: Interview : Dónal Gallagher (22/9/2020)
Comhrá Covid...September 2020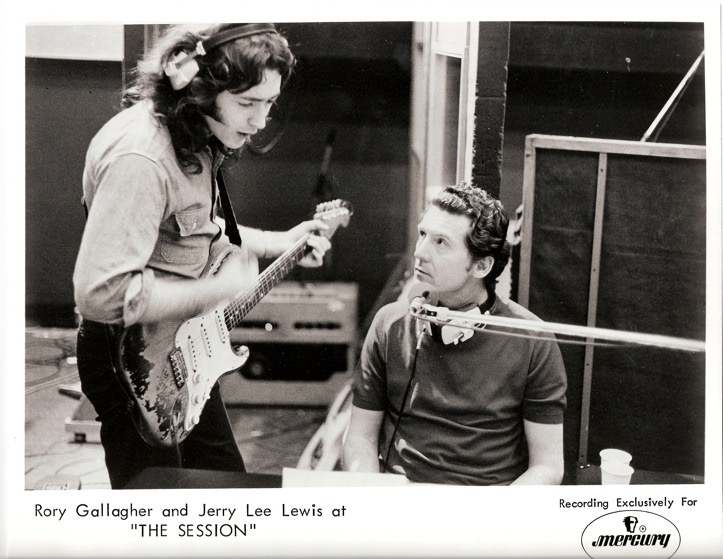 A new collection of music entitled "The Best Of Rory Gallagher" will be released in a variety of formats on Friday October 9th, 2020 and is a beautifully curated compilation from one of the true Irish legends of music. It's extraordinary to remember that this fine musician passed away, all too soon, in 1995.
Since then, Rory's brother Dónal and his family have been impressively curating and protecting Rory's legacy. It was therefore a real pleasure to speak with Dónal about this landmark release. Rory left behind a treasure trove of recorded music but since his death there has been an ongoing process of rediscovery and involved significant efforts on the part of Dónal and his family. Long lost tapes, recovered in some cases from skips and other memorabilia have located and saved for future generations. As you'll hear, Dónal's knowledge of Rory's music and his story are considerable and he is a font of anecdote and intriguing facts about his brother's career.
I could quite easily have spent double the time we spent speaking and perhaps we'll return again for a further chat. We did take a few interesting detours in to the business of copyright and the legal issues that Dónal has encountered on his brother's behalf over the years but we focused on the process of collation of this latest release. There's even a story about the legendary sessions with Jerry Lee Lewis (hence the picture)!
It was a delight to spend time with Dónal; his reputation as chronicler, defender and fan of his brother Rory's legacy is a tribute to him to his family. We're very much the better for it.