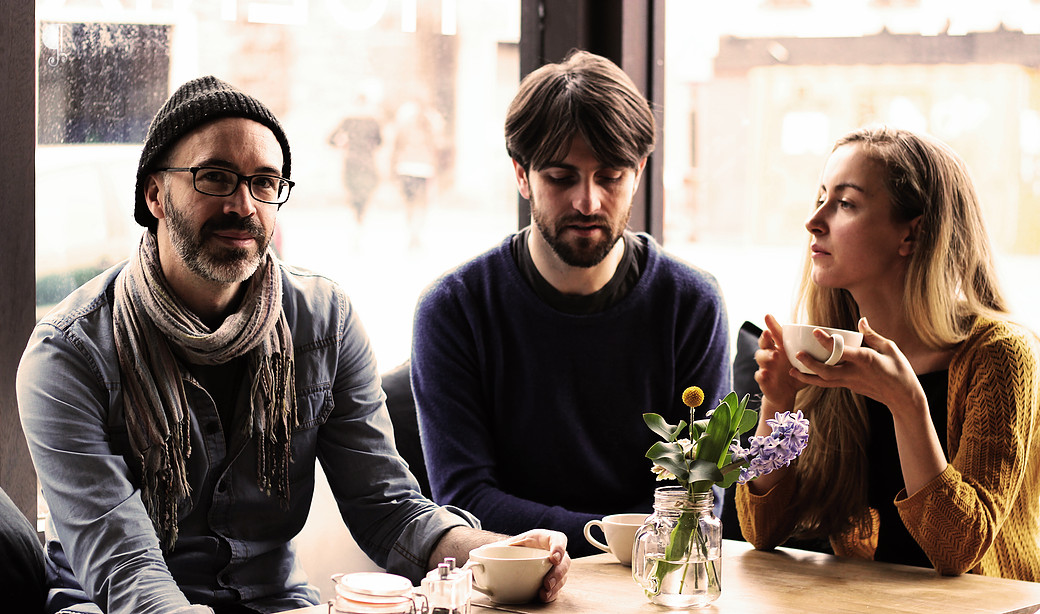 Pine ¶he Pilcrow write stilling, lullaby-esque music compromising of piano (Kevin Murray), cello (Kevin O'Brien performs cello on the EP but has since been replaced by Robert Campbell) and fiddle (Hannah Ryan) with a combination of gruff and angelic vocals. Melancholic melody lines evoke emotion as they drop onto your ear and cause a ripple of reflection.
A relatively newly formed group with less than 12 months together, Pine the Pilcrow has enjoyed a busy and warm reception to the Dublin music scene. They quickly found themselves rising in demand as they were chosen to perform at The Hard Working Class Heroes Festival. They were delighted to support Anderson and were blown away to perform in Christchurch Cathedral accompanied by the Humanitarian Orchestra and The Dublin Ballet Academy.
One of their favourite memories was being invited to play at the prestigious Ruby sessions, being asked back several times; and named as one of the top three highlights of 2015 by Conor Donovan in The Irish Times.
Pine the Pilcrow were also invited to play on the NYE festival trail, to support Inni-K as part of her 2015 tour to packed venues and to the sold out Ruby Sessions new years eve gig in Smock Alley; to name but a few of their appearances across Dublin and further afield.
Being nominated for Best Newcomer at the Pure M Awards 2016, playing main stage at Vantastival and with their critically acclaimed debut EP now available, there future is very exciting. Allow this band, born with a sound all of their own, to sweep you away into delicate harmonies and heartfelt songs.
you can get further information with links to their music here