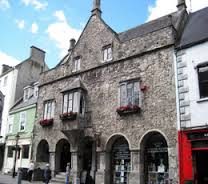 Concerns are being raised for the future of one of Kilkennys major tourist attractions.
The 17th century Rothe House needs to come up with quarter of a million euro so it can qualify for a Failte Ireland grant worth 800 thousand.
Part of the problem is that their local authority funding has been reduced because the borough council is no longer in existence.
Manager Grace Fegan says she appealed to the council this week for extra help.