KCLR News
News & Sport
Health Minister Stephen Donnelly "hugely impressed" by team at St Luke's Hospital for Carlow and Kilkenny
He was in Kilkenny yesterday (Thursday)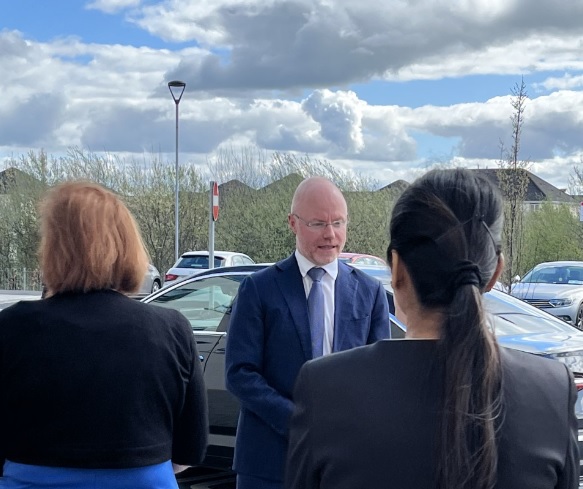 The concerns surrounding the hiring and retention of Emergency Medicine nurses at St Luke's Hospital for Carlow and Kilkenny has been highlighted by the Minister for Health.
Speaking in Kilkenny at the opening of the Newpark Primary Care Centre, Stephen Donnelly said that the hospital has been mostly reliant on agency staff, and expressed his desire to see the roles filled permanently.
Minister Donnelly told KCLR News that he is working in consultation with the hospital authorities to overcome the issue; "So we're working closely with Kilkenny to see what can be done to make sure that they can hire in their full compliment of sanctioned staff and keep them and I have to say I was hugely impressed with the team in Kilkenny".
Meanwhile, he also spoke about the hospital's plans for increased capacity.
Yesterday on KCLR Live the interim manager for St Luke's, Eleanor Moore, outlined how management there are working towards the provision of a new 86 bed wing which would include 48 replacement beds with 24 new ones.