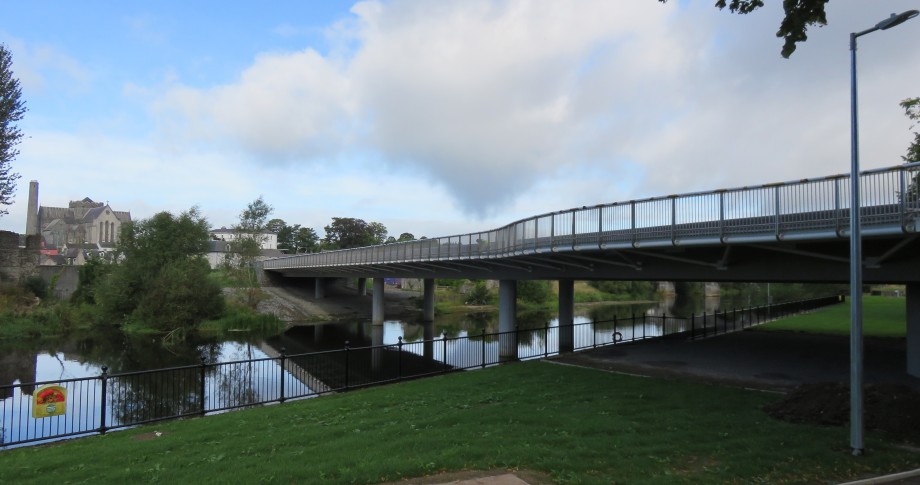 The new Central Access Scheme bridge in Kilkenny City is expected to open to traffic this week, with an official 'ribbon cutting' date to follow about a week after.
It's understood the council is hoping the bridge will be open to general traffic on Wednesday, May 17. An official opening ceremony for the scheme is expected the following week.
Eight names have been shortlisted for the new structure. They are:
Berkeley Bridge; Cathedral Bridge; Chancellors Bridge; Edmond Smithwick Bridge; Edmund Rice Bridge; William Marshall Bridge; St Francis Bridge; and Strongbow's Bridge.
Director of Services Tim Butler says we should know the outcome by this evening.