KCLR News
Kilkenny councillor wants Local Improvement scheme for roads re-instated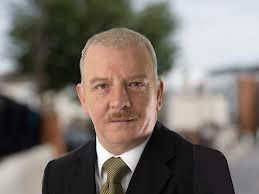 A South Kilkenny councillor is calling on the government to reinstate the Local Improvement Scheme for roads.
Kilkenny County Council will be writing to the Transport Minister requesting that the scheme, which facilitated the completion of work on smaller roads and lanes, be brought back in full.
Speaking to KCLR, Labour Councillor Tomás Breathnach says issues with these roads and lanes can't be addressed without financial assistance.