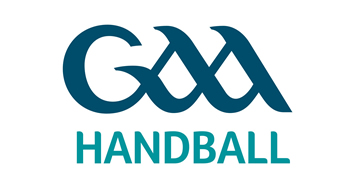 Handball Report
All Ireland Result
On Saturday Michael Ducksy Walsh travelled to Dungarvan to play David Moloney Tipperary in the All Ireland Masters A Singles final. Unfortunately on the day things didn't go too well for Ducksy where he was defeated in a tie break by Tipperary.
All Ireland Juvenile Semi Final Results
All Ireland Juvenile semi finals were in Monavea, Co. Laois on Sunday last. Kilkenny were represented in three grades. In Girls U16 doubles Margaret Purcell Windgap and Sorcha Delaney Clogh proved too strong, especially in their serving where they defeat Antrim. In U17 doubles Dion Bourke Mothel and Marc Purcell Clogh won the first game comfortably against Cavan, the second game the Kilkenny boys got off to a slow start but never gave up and came back to win the second game. Both the Girls U16 Doubles and Boys U17 Doubles now go on to the All Ireland Juvenile Finals in two weeks time and both pairs are wished the very best of luck. In the U15 Singles Eoin Brennan Kells came up against a strong Tyrone player, the first game could have gone either way but unfortunately Tyrone won in two games, hard luck to Eoin on the day but a great achievement on getting so far.
Leinster Juvenile Teams semi final Results
On Friday in Clogh and O Loughlins saw Kilkenny play Laois in the Leinster Juvenile teams semi finals. In Clogh the u12/13 team of 6 defeated Laois 87 to 33. The Kilkenny team were Kyle Dunne, Jamie Maher Clogh, Billy Drennan, Gearoid Phelan Galmoy, Padraig Foley, Sean Purcell, Jack Doyle Windgap, Padraqig Lennon Kells, Coaches Jimmy Purcell Windgap and Michael Maher Clogh
In O Loughlins the u16/17 team of 6 defeated Laois 60 to 11. The Kilkenny team were Conor Condon, Jack Crehan Kells, James Culleton Windgap, Cathal Barry, Eoin Regan Clogh, Coaches Tom Condon Kells and John Barry Clogh
U14/15 team played Monday night last but did not have the result when going to press. The Kilkenny team were Billy O Neill, Jack Buggy Clogh, Dylan Crehan Kells, Conor Drennan, Patrick Doyle Galmoy, Robert Culleton, Shane Cullen Jack Hayes Windgap, Coaches Michael O Shea Windgap, Michael O Neill Clogh, Liam Drennan Galmoy
County Results
Minor Singles Shane Dunne Clogh
Junior B Doubles County Final PJ Barron/Darragh O Shea Windgap dft Darren Walsh/Peter Landy Windgap
Masters B Singles County Final Willie Holden Kilfane dft Michael O Shea Wingap
Intermediate Singles County Final Kirk Greene O Loughlins dft JJ English Goresbridge
Junior Doubles Padraig Cooney/Shane Dunne Clogh dft Dan Breen/Brendan Hyland Kells
Junior Doubles Sean Foley/Cian Ryan Windgap dft James Hennessy/Eoin Brannigan O Loughlins
All Ireland Fixtures
Next weekend sees Kilkenny represented in three All Ireland doubles finals.
On Friday night in Dungarvan at 7.30pm Masters A Doubles Final Michael Ducksy Walsh Talbots Inch and DJ Carey Goresbridge play David Moloney/John O Donoghue Tipperary.
On Sunday in Nenagh at 2pm and the second game Intermediate Doubles Final Ciaran Neary Talbots Inch and Brendan Burke Kells play Ollie and Pat Conway Galway
On Sunday in Leixlip at 2pm Ladies Junior B Doubles Final Kirsty Maher Kells and Denise Love Clogh play Siobhan Tully/Laura Mannion Roscommon
Best of luck to all three pair in the finals
Ladies and Mens Senior Doubles Fixtures
Sunday 22 March
St Brigids, Dublin at 1pm Qualifer 3 Mens Senior Doubles, second game Peter Funchion Kells/Eddie Bourke O Loughlins v Darragh/Caolan Daly Tyrone
Ballinahinch, Co. Tipperary at 2pm Ladies Senior Doubles quarter final Mary Phelan/Ciara Mahon Clogh v Ashley Prendiville/Maria Daly Kerry
Leinster Juvenile Teams Finals Fixtures
Friday 20 March St Josephs Wexford at 7.30pm
U12/13 Team of 6 Kilkenny v Wexford
U14/15 Team of 6 Kilkenny or Laois v Wexford
U16/17 Team of 4 Kilkenny v Wexford
County Fixtures
Thursday March 19th    
At O'Loughlins (1) 7.30. Masters B Doubles Michael O'Shea/John Ryan (Windgap) v John & Jarleth Duggan (Galmoy)
At O'Loughlins (1) 8.30. Masters B Doubles Paddy Fennelly/Pat Funchion (Kells) v Joe Anthony/JimmyShanahan (Mullinavat)
At O'Loughlins (2) 8.00. Masters C Doubles Liam Drennan/Pat Glendon (Galmoy) v Simon Walsh/Pat Foley (Windgap)
At Goresbridge 8.00. Masters C Doubles Michael Dalton/Ray Ryan (Kilfane) v Eddie English/Liam Mahon (Goresbridge)
Saturday March 21st  
At Kells 5.00. Intermediate Doubles JJ English/John O'Neill (Goresbridge) v Philip Lonergon/Eamonn Hawe (Windgap)
At Kells 6.00.Junior B Singles Final Aaron Devitor (Goresbridge) v Darren Walsh (Windgap)
At O'Loughlins (1) 2.00. Junior Doubles Final Padraig Cooney/Shane Dunne (Clogh) v Sean Foley/Cian Ryan (Windgap)
Monday March 23rd    
At O'Loughlins (1) 7.30. Masters B Doubles Final Kells OR Mullinavat v Galmoy OR Windgap
At O'Loughlins (1) 8.30. Masters C Doubles Final Kilfane OR Goresbridge v Galmoy OR Windgap
Tuesday March 24th    
At O'Loughlins (1) 8.00 Senior Singles Final Ciarán Neary (Talbots Inch) v Peter Funchion (Kells)