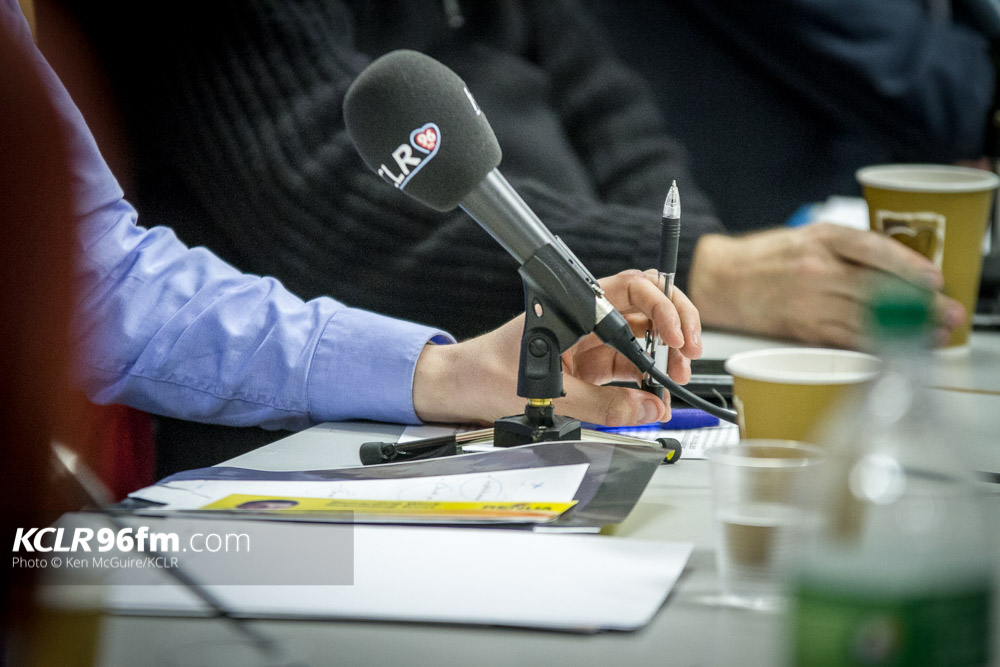 Crime, housing, developments in south Kilkenny, Carlow, agriculture, small business, childcare, healthcare and more were all explored by your election candidates during Monday's live debate.
The Glanbia Farm Show's Matt O'Keeffe presided along with KCLR Live's Eimear Ní Bhraonáin as all fifteen candidates engaged in lively and, sometimes, heated debate over many issues impacting local constituents.
Late to the start of the debate, one of the big talking points in last night's online reaction was the departure of Labour Minister Ann Phelan who declared at one point she was "fed up of the bloody lot of ye", a reference to her fellow candidates and debate on the evening, before walking out of the building.
You can listen back to the full debate audio below, with catchup available any time on the Irish Radioplayer app.
Be sure to subscribe to KCLR on SoundCloud to keep up with podcasts and interviews over the run into polling day and our weekend election coverage.