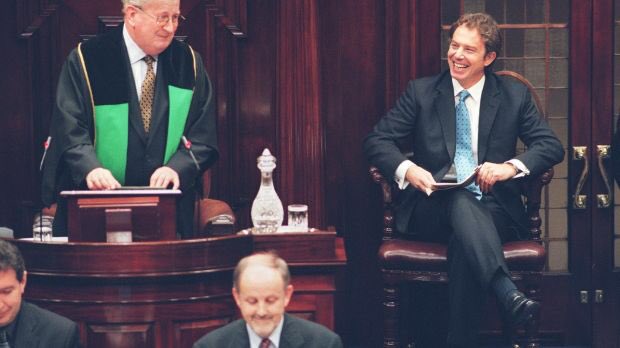 The Labour party in Carlow-Kilkenny has expressed its sadness on the death of Séamus Pattison describing him as their 'lost hero'
A three-time Mayor and Freeman of Kilkenny, he served this constituency for 46 years as a Labour TD, Minister, MEP and Ceann Comhairle.
President Michael D Higgins is also among those to pay tribute saying he and so many others 'have the warmest memories of Séamus as both a friend and colleague over a lifetime in politics'.
Carlow-Kilkenny Labour Chairperson, Seán Ó hArgáin, speaking on behalf of members and supporters, described Mr. Pattison as 'the essence of public service, integrity and selfless dedication to working people and Labour values'.
Fine Gael Councillor Mary Hilda Cavanagh served with Séamus on the council for more than 30 years. She's told KCLR News she has nothing but fond memories of her time working with him.
Fianna Fáil Councillor Pat Millea also served on the council with Séamus Pattison and described him this morning as 'a 'mild-mannered' man, who 'held his views, and stuck to them rigidly' but at the same time 'was well prepared to listen to everybody elses point of view'