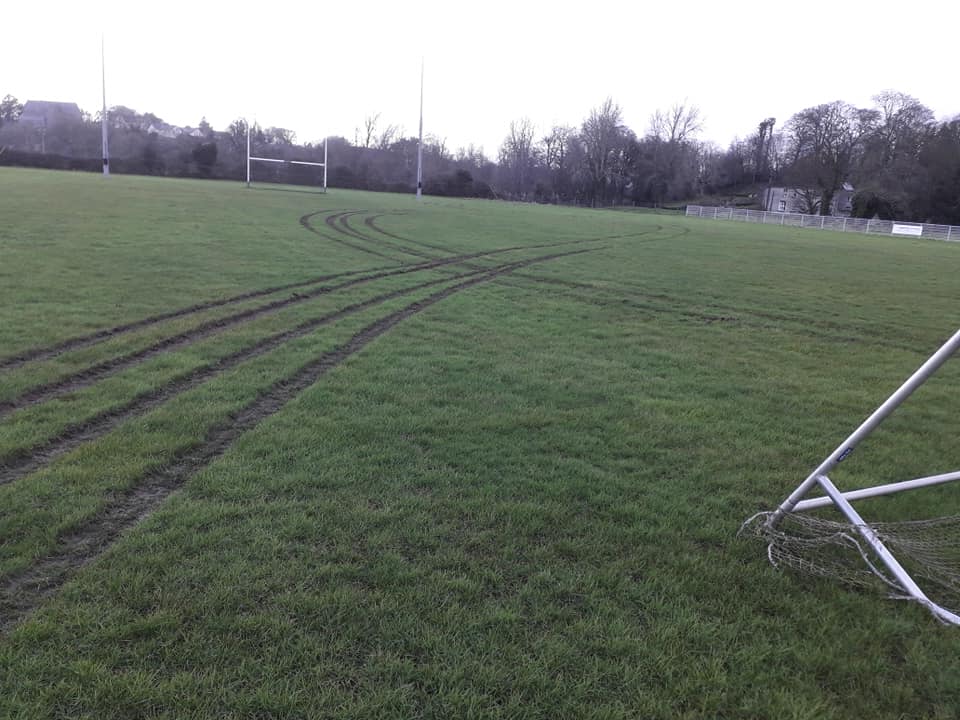 An arrest has been made in relation to criminal damage at a county Kilkenny GAA pitch over the weekend.
Thomastown Club's main ground at Grennan was vandalised after a jeep was driven over it on Friday night. Culprits had left some clues however and a short time ago gardaí arrested a young man in connection with the incident.
He's in custody in Thomstown Garda Station where he's being questioned this evening – he'll be held for an inital six hours but that can be extended.
The investigation continues.