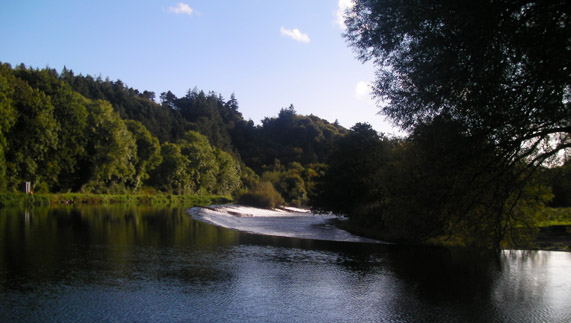 A Dublin based artist will arrive in Carlow this afternoon – on a man made raft.
Fergal McCarthy has hand built a raft from Plastic bottles that he pulled out of the Grand Canal in Dublin – along with recycled wooden pellets.
He left Dublin on the raft on Monday morning, and will arrive on the River Barrow in Carlow around 1 o clock this afternoon.
He's spent the week camping on the canal, as he made his way towards Carlow.
Fergal is well known for constructing a man made desert Island and living on the River Liffey during the banking crisis.
He travelled 8 kilometres each day, and 10 kilometres on a good day.
This is all part of a new project for the Visual arts centre in Carlow, which is opening in July.