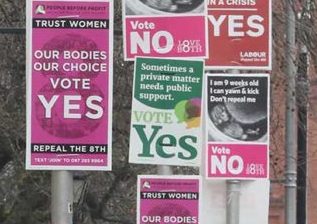 Anyone who put up posters around Kilkenny and Carlow during the abortion referendum campaign has until 10pm tonight to take them down.
There's a seven day deadline from when the polls close in any vote, for all signage in relation to it to be removed.
Both county councils say they'll be keeping an eye out for any stray posters because they will be considered litter.
Senior Engineer in Carlow, Brian O'Donovan says there will be consequences if any are found.
Meanwhile, Director of Services in Kilkenny County Council, Tim Butler says even when the posters themselves are taken down, very often people leave cable ties behind them and that is also considered to be littering.