Sponsored
Speaking Out: Don't just be a bystander, discussion on domestic violence on KCLR Live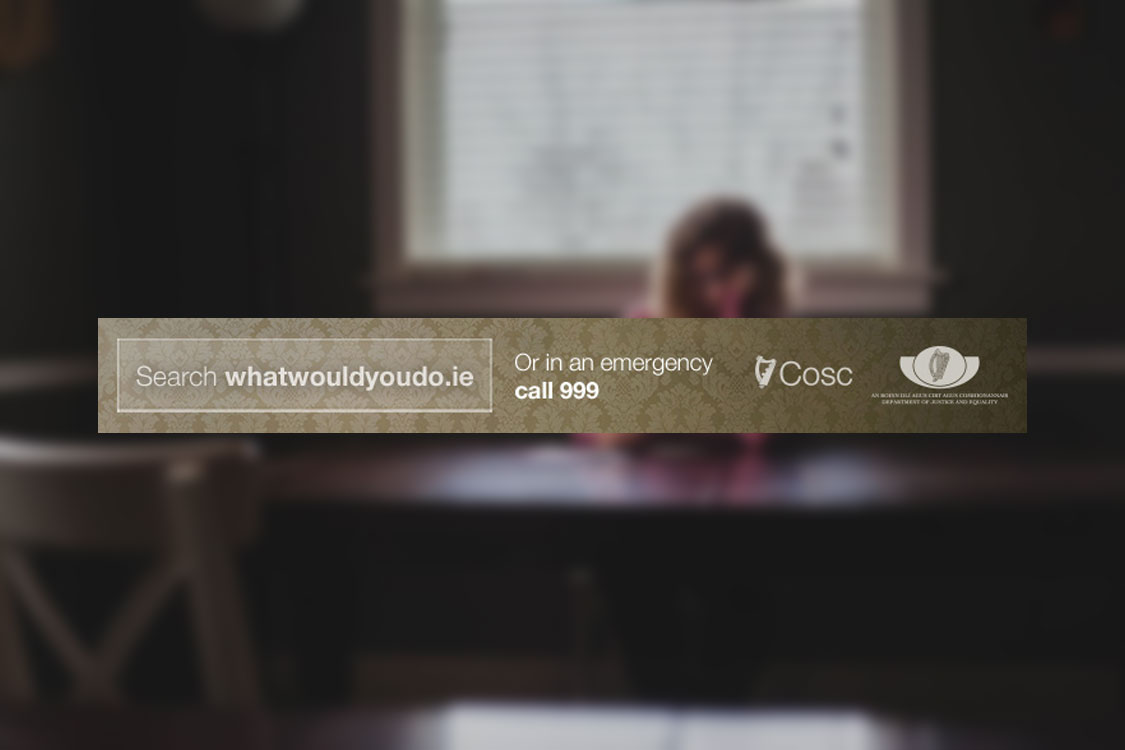 In 2016, Tánaiste and Minister for Justice and Equality, Ms. Frances Fitzgerald T.D., launched the national awareness campaign 'What would you do? ' which is a key action under the Second National Strategy on Domestic, Sexual and Gender-based Violence 2016-2021.
Over the coming months, KCLR Live will be speaking to a number of people on matters of abuse and violence including financial abuse, elder abuse, digital and online abuse, domestic violence and children, abuse in dating relationships and more.
On Thursday's KCLR Live, John Masterson was joined by in studio by Jean Murphy of Amber Womens Refuge for Kilkenny and Carlow.
Amber provide refuge accommodation for women and children along with an outreach and childcare service. They also offer court accompaniment and advocate for women and children in Kilkenny and Carlow through work with multiple agencies.
In this interview, Jean speaks about the services offered by Amber and the impact of domestic violence on children (what they see and here).
"Domestic violence in the past was seen as a private issue within the home and none of anyone else's business. Turning a blind eye is no longer acceptable. We all have a responsibility to open our eyes and tackle the problem of domestic violence. Witnessing domestic violence can be terrifying."
"It is easier to turn away or tell ourselves we shouldn't get involved. If you suspect a friend or family member is experiencing violence at home, finding a supportive way to get involved may seem overwhelming. It is ok to be scared, repulsed or afraid that we misinterpreted the situation. But it is not ok to do nothing. If we do nothing, we leave another victim behind."
About What Would You Do?
Over 300,000 people in Ireland have been severely abused by a partner at some point in their lives.
If you have witnessed or experienced domestic violence or abusive behaviour by a partner, or you are concerned you have abused someone, you can prevent it from happening again.
The term 'domestic violence' goes beyond actual physical violence. It can also involve the destruction of property; isolation from friends, family and other potential sources of support; threats to others including children; stalking; and control over access to money, personal items, food, transportation and the telephone.
Domestic violence is more common than most people realise and is often unreported and misunderstood. Research suggests that in the region of 213,000 women and 88,000 men in Ireland have been severely abused by a partner at some point in their lives.
Find out more at WhatWouldYouDo.ie.