KCLR News
Tanaiste visits as Labour pick Carlow Councillor to run in May by-election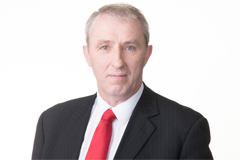 Carlow Councillor Willie Quinn will represent Labour in the Carlow-Kilkenny by-election in May.
He declared his intentions on Friday and last night was formally selected as the party candidate at a convention in Leighlinbridge.
Tanaiste Joan Burton attended and was greeted by a small number of protesters who gathered outside the Lord Bagenal ahead of the event.
Councillor Quinn is only the second Carlow based candidate to declare for the race to fill the 5th Dail seat in Carlow Kilkenny
He told KCLR it was now or never.