KCLR News
News & Sport
Three people rescued as devastating fire breaks out in historic Kilkenny City building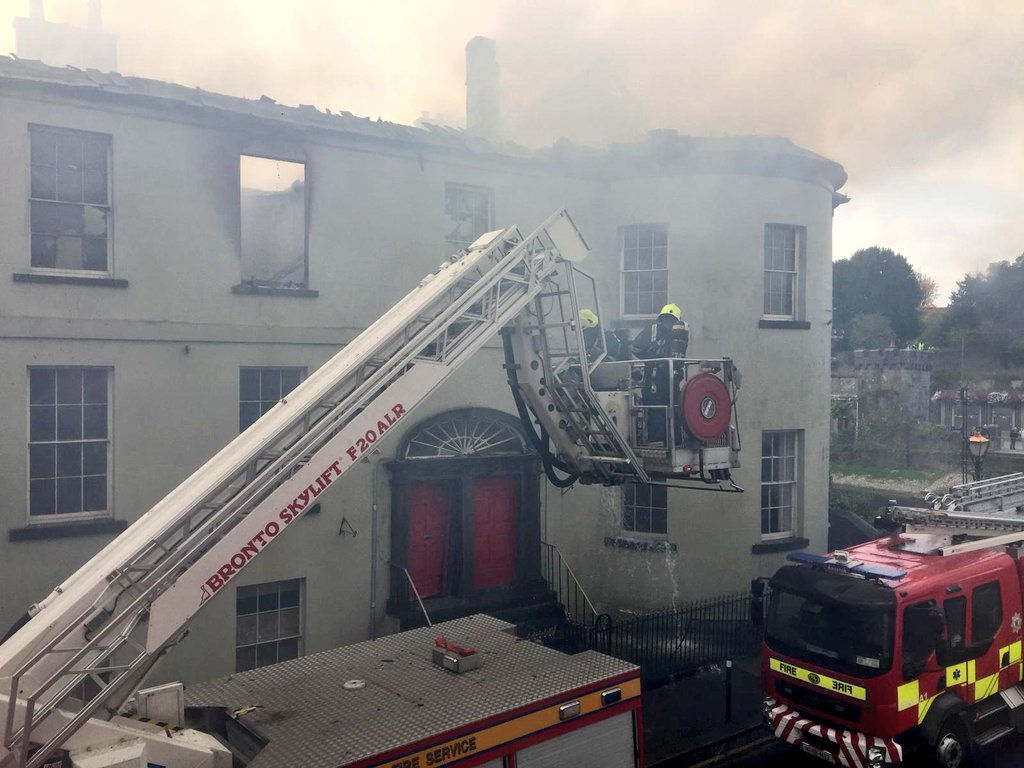 Extensive damage has been done to a building on John Street in Kilkenny where a fire has broken out this morning.
Three people had to be rescued from the derelict former Bridge House building.
Four units of Kilkenny fire service are still tackling the blaze in the old Bridge House in front of the River Court Hotel where guests have been asked to move their cars around the back now, however they haven't had to evacuate the building.
The roof of the building has collapsed and fire crews are working to contain the blaze still.
John Street has been closed off and you're being asked to avoid that part of the city for the foreseeable future.
NEWS – Video footage of the fire at the Bridge House on John's Bridge in Kilkenny City pic.twitter.com/a5bmKjPZpa

— KCLR 96FM (@kclr96fm) October 10, 2018
Visibility is poor in the area and a fog of smoke is hanging over the city.
In April of last year the Bridge House, which has been vacant for years, was sold for in the region of half a million euro.
It was described at the time as one of the most architecturally important buildings in Kilkenny City and is a protected structure.
It dates from about the 17th Century and was built by the Butlers of Ormonde.
It's also said to still have bullet holes in its walls from the Civil War during the early 1920s.
NEWS – Some pictures of the fire at a building in John Street in Kilkenny City this morning. pic.twitter.com/3LfCTeuJsA

— KCLR 96FM (@kclr96fm) October 10, 2018
NEWS : More Footage of the fire at the Bridge House on Johns Bridge in Kilkenny city #Kilkenny pic.twitter.com/S7ktVaulgK

— KCLR 96FM (@kclr96fm) October 10, 2018
NEWS – More footage of the fire at the Bridge House on John's Bridge in Kilkenny City. pic.twitter.com/lhuY6oIOrP

— KCLR 96FM (@kclr96fm) October 10, 2018