KCLR News
News & Sport
Warnings issued to those putting up posters ahead of next months referendum
There are penalties for posters going up where they shouldn't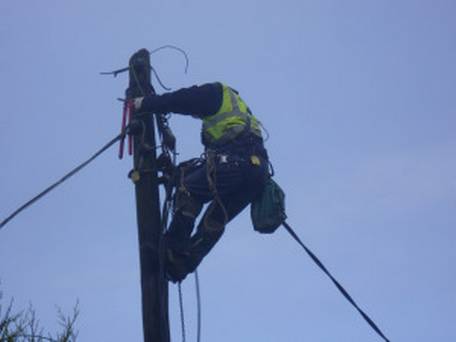 With a referendum just over six weeks away, those putting up posters locally are being warned they will face penalties if they're put in the wrong places.
Since the date for the decision on whether or not to repeal the 8th amendment of the constitution was announced as May 25th, posters from both camps have been appearing across Carlow and Kilkenny.
Brian O'Donovan is Senior Engineer with Carlow County Council.
Speaking to KCLR News he said public safety is the number one reason they often have to remove posters.
Meanwhile, the ESB is also warning that no poster of any kind can ever be put on an electricity pole.
Bernadine Maloney from the ESB says it poses a serious safety risk describing dangerous situations in the past where people have erected posters on ESB poles including electric shock and poles catching fire.