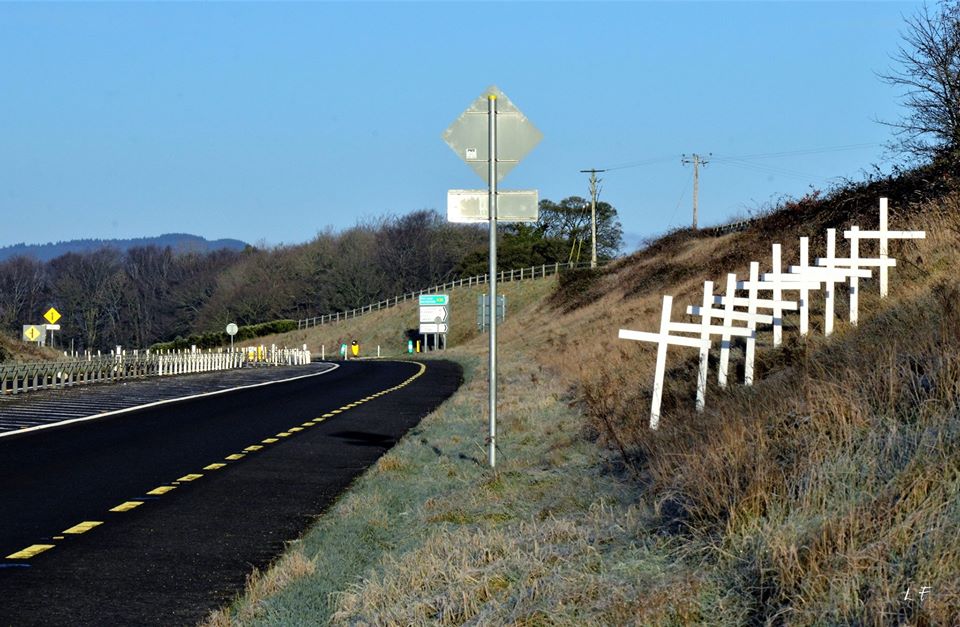 After at least 10 deaths and two life-altering injuries, the fight to make the Piltown Bypass of the N24 safer continues.
White wooden crosses have been stuck into the roadside at the junction as a stark reminder of the lives that have been lost there.
Early last month a public meeting, attended by hundreds, was held in Piltown – following the most recent death there of a local pensioner.
Since then a committee has been formed to head the campaign for something to be done.
Robert Duggan is secretary of the Piltown/Fiddown Bypass Action Group and he told KCLR News that the white crosses are just the first step.