KCLR News
WIT lecturers serve notice of Industrial action over merger plans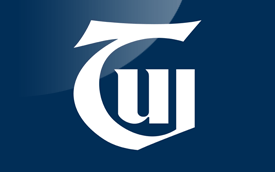 Lecturers at Waterford IT have now served notice of Industrial action over the proposals to merge with IT Carlow.
The TUI balloted its members at WIT recently and the majority voted in favour of taking action if they are forced to merge with IT Carlow to form a Technological University for the South East..
In a statement to KCLR news today the union says that the first stage of that action will consist of a directive issued to academic and research staf) in the institute not to co-operate with any merger activities.
Waterford IT pulled out of the talks last November believing it stood a better chance of meeting the Technological University criteria alone.
There have been efforts since to get the talks back on track but TUI members at Waterford are opposed to the merger requirement saying there is no academic rationale for the proposal.