KCLR News
News & Sport
Over 1,000 people attend a religious talk in Kilkenny while up to 50 protest outside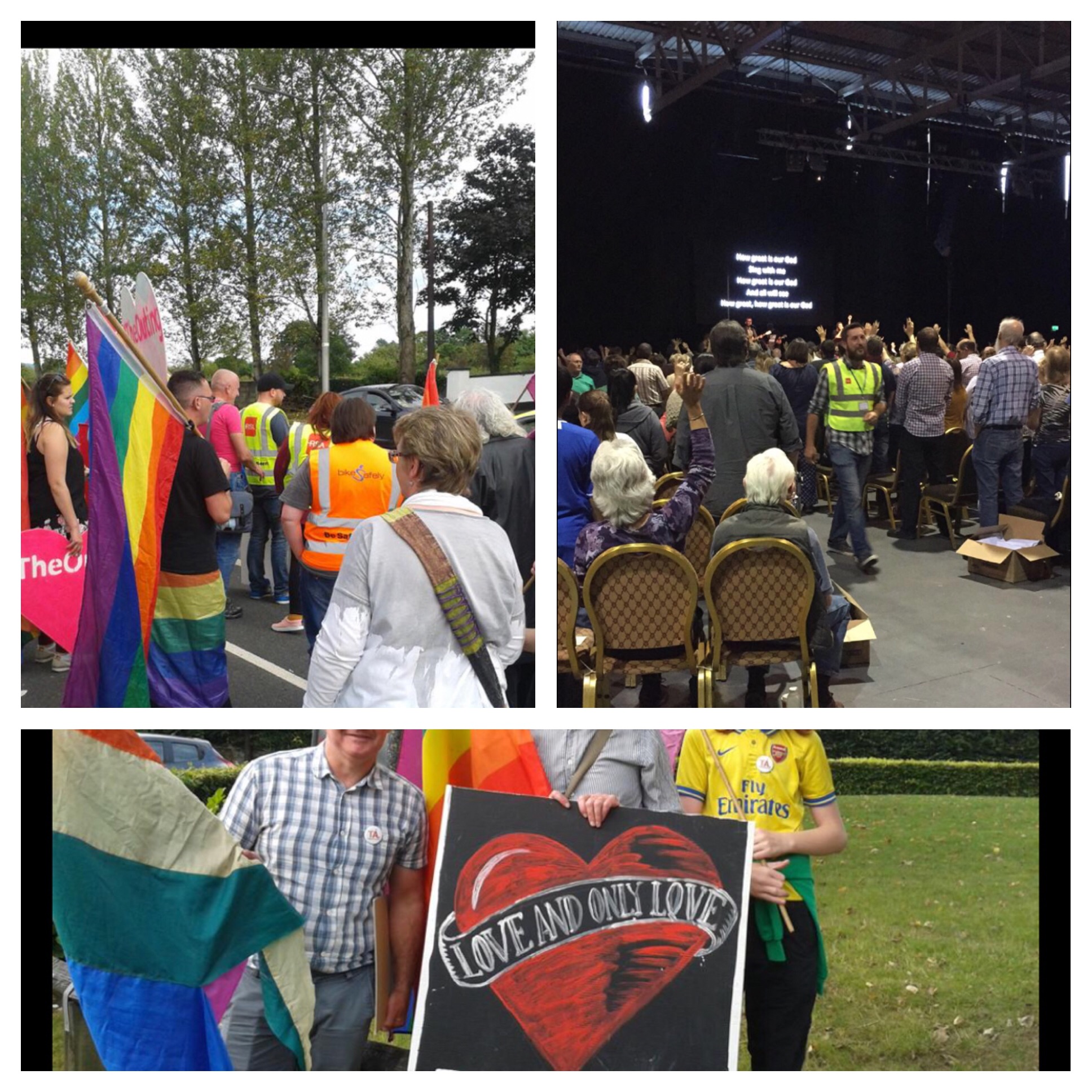 Over 1,000 people attended a talk by religious speaker Angus Buchan in Kilkenny last night.
The preacher had sparked huge controversy in the lead-up to his speech in Cillín Hill because of his claims about gay people and the role women should play in the home.
Up to 50 people gathered to protest outside last night's event.
The controversial evangelical preacher, Angus Buchan was flown in from South Africa especially to be the key-note speaker.
In previous talks and online videos, Mr Buchan made claims that he was able to "cure" homosexuality and said that women should obey their husbands if they want a happy marriage.
Protestors gathered outside yesterday's venue, carrying rainbow flags and banners.
However, Mr Buchan addressed the crowd of around 1,300 people who had come to hear him speak, telling them he was there to spread the word of Jesus and to help them fight the Devil.