KCLR News
18 month old rescued from River Barrow in Carlow Town after falling in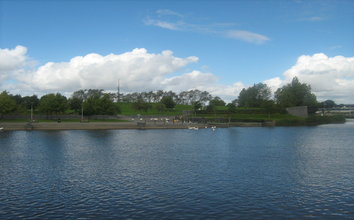 A Carlow man who pulled his 18 month old nephew from the River Barrow yesterday says it all happened so quickly.
Michael Lyons who works with the defence forces was out feeding the ducks with his two children and nephew when little Max slipped and fell into the water.
He went in after him and rescued the youngster from the freezing water.
Michael says his own old son called for help and residents of the apartments overlooking the river were quick to react.