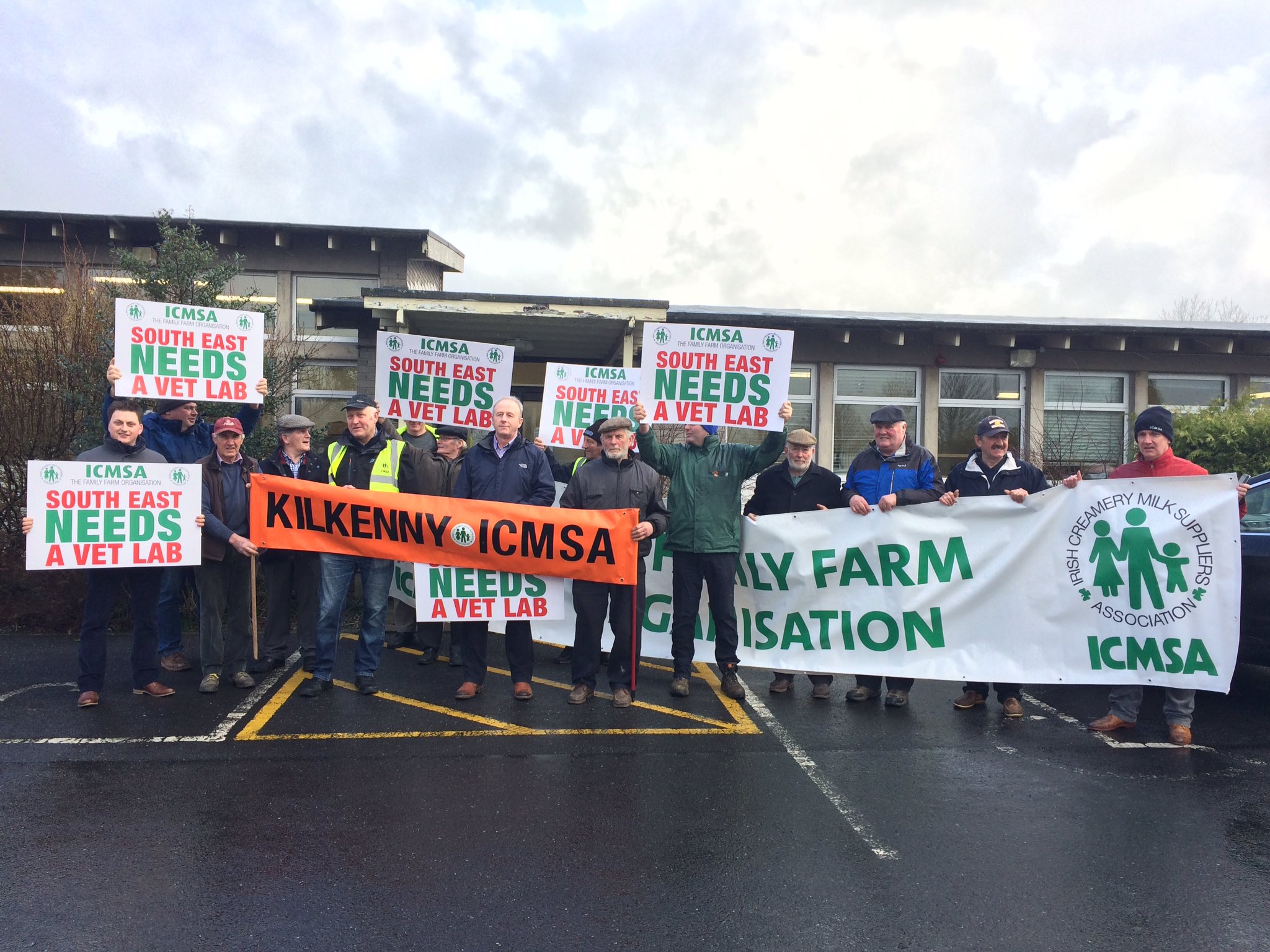 A review team from the Department of Agriculture will meet with local farming groups this lunchtime to hear their concerns over the possible closure of the regional Vet Lab in Kilkenny.
Up to 20 farmers gathered there this morning to make a stand against such a move.
The Department says no decision has yet been made.