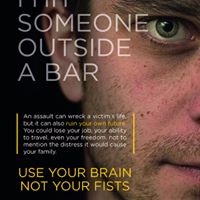 There were a total of 132 serious assaults reported to Gardaí between Carlow and Kilkenny last year, and 277 minor ones.
The figures have been released as part of the 'Use Your Brain, Not Your Fists' campaign.
So far this year, there have been 35 serious assaults in Kilkenny and 23 in Carlow.
The majority of assaults are carried out by men against other men and the peak time is apparently in the early hours of Sunday morning.
Inspector Anthony Farrell of the Kilkenny/Carlow Division says these incidents can have a wide-ranging impact on both the victim and the offender.