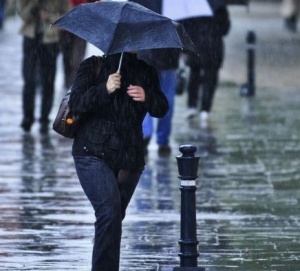 Carlow and Kilkenny are amoung those expected to be worst affected by Met Eireanns yellow rainfall warning for Leinster and Munster.
It began at 9 this morning but should end by around 7 this evening.
An extra 15 to 25 mm of rain is forecast in the South East and this is expected to be heaviest on high ground.
Meanwhile, more than 200 flood alerts and warnings are in place in England, Scotland and Wales as storm Eva makes it way across the UK.
Met Eireann forecaster Pat Clarke says it's been a pretty wet Christmas in general.