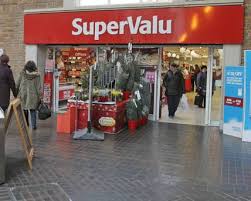 Jobs at SuperValu in Carlow Shopping Centre appear to be safe for another short while at least.
Today was supposed to be D-Day for over 50 workers whose jobs were set to go as the store was to shut it's doors.
However that closure has now been postponed.
The announcement was made in the weeks before Christmas that 52 workers in Carlow Shopping Centre's SuperValu would lose their jobs with the closure of the store.
However the shopping centre's landlord then initiated legal proceedings against Musgrave's claiming that the if the store were to close it would be in breach of their anchor tenancy lease.
Today, January the 22nd, had been set as the final day that SuperValu would operate there but it was decided after a court hearing yesterday that it will now remain open until after the case taken by the landlord has been heard in full.
A statement after the hearing said that the workers there would still be allowed to leave today as planned should they so wish and they would still receive redundancy pay in line with the Company and Union agreement reached prior to Christmas.