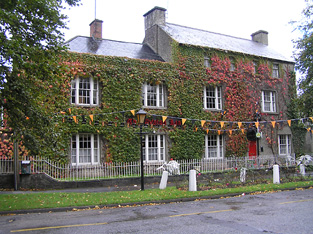 The manager of the new hotel in Castlecomer says they were amazed when builders working on it, started to uncover an ancient castle.
In the last few weeks archaeologists have now revealed a large 17th century artillery fort around the Avalon Hotel which is covering about 3 and a half acres.
The size of the structure is said to have been far bigger than even the main castle in Kilkenny City.
Avalon manager, Warren Byrne says it won't stop the hotel from opening as planned because the find is well up at the back of the site so it doesn't even affect the car-park.