Blas Glas
Blas Glas: Interview – Iarla O'Lionaird – 20/1/2016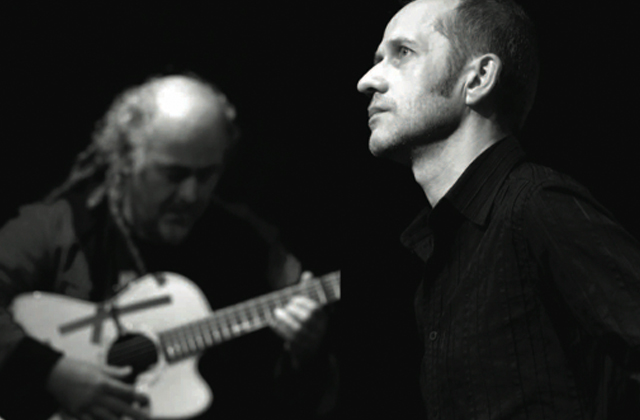 ---
Iarla O'Lionáird is a great friend of the Kilkenny TradFest and joined us on KCLR Live to help launch the 2016 festival. While he was in I cheekily asked to chat and he obliged. It's been a while since we had spoken and a number of albums down the line, including work with the Afro Celt Sound System along the way. His last appearance in Kilkenny was in 2015 at a celebration of the 30 years of Gaelscoil Osraí and he was as comfortable and committed with the children singing Mo Ghile Mear as he was on the stage of the Albert Hall the previous year. For him, the moment and the spirit of the song is key.
He's been very busy this past few years, most notably as a member of the sensation that is The Gloaming. It's in keeping with his deep love and respect of the Irish tradition and his long held wish to explore the tradition and let it breathe in new times and thankfully for all concerned he has helped win new fans to Irish music, a responsibility which he wears lightly. The Gloaming's second album is due for release on February 26th.
He's also appeared in the Oscar nominated film "Brooklyn" in what many people describe as a scene stealing moment, proving once again the power of a rich fusion of the Irish tradition with a fine musician.
First and foremost, Iarla is a singer who seeks to inhabit the moment and to share it with an audience. He also loves to collaborate and for this year's Kilkenny TradFest he will share the stage with legendary guitarist Steve Cooney to renew a long established   musical partnership. We wait in anticipation. They will appear on Saturday, March 19th at the Set Theatre.
For more information on Kilkenny TradFest 016, click here