Blas Glas
Blas Glas: Interview – Maitiú Ó'Casaide of The Bonny Men – 20/8/2015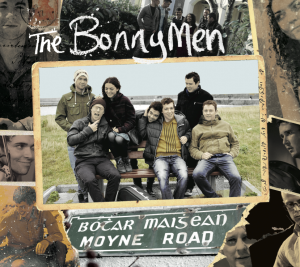 The Bonny Men are a coming together of some of Ireland's finest young musicians and their second album "Moyne Road" was released earlier in 2015. Their live shows and approach to playing and arranging are all their own but they cast a loving glance back to the great bands such as the Bothy Band (with whom they are often compared, such is the intensity of their playing).
I caught up with Maitiú Ó'Casaide (himself a TG4 award winning Uileann piper) who speaks about the formation of the band and their approach to their music.
They're playing on Sunday, August 23rd in Cleere's Theatre. Enjoy their playing, their songs and their arrangements be be able to say you were there!