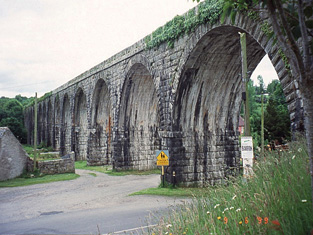 A Borris tourist attraction could be open to the public by the summer of next year.
Stage 1 and a large part of stage 2 of the works on Borris Viaduct have now been completed.
It's hoped the upgrades on the ancient structure will be fully finished by the middle of 2016.
Speaking to KCLR News, Borris Councillor Willie Quinn says that, when completed, it will add to an already growing tourist trade in town.