Calls for Borris viaduct to be re-opened following recent closure
It's understood it closed for safety reasons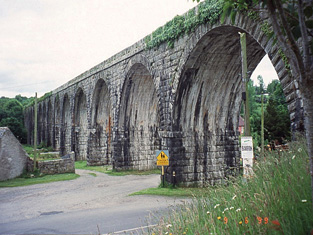 There's calls for the Viaduct in Borris to be reopened to the public.
The walkway over the old railway bridge has been an attraction in the carlow Town for a number of years but the County Council have recently put up fences at either end.
It's thought to be for safety and insurance issues but this week's Council meeting was not given the reasons behind the decision.
Local Councillor Willie Quinn says the local tidy towns committee has put a lot of time and money into the viaduct and he says it's not right to close it down without any explanation.
Councillor Quinn also says there's never been any safety incidents there.