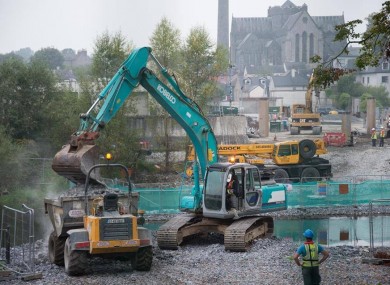 The noise from the Central Access Scheme works is like standing in Nowlan park for 8 hours when Bruce Springsteen was there.
So says Richard Murphy whose mother lives on Wolfe Tone Street at the heart of the current works.
He's been writing to the County Council expressing his concern at the fact that no structural surveys were carried out by them on the houses in the area.
The vibrations from the machinery are so strong that items have fallen off shelves in his mother's home.
Richard told KCLR that both the noise levels and these vibrations are making living there almost unbearable.
KCLR has contacted the council for a response to these issues.