KCLR News
News & Sport
Carlow based clerical abuse survivor says nothing's changed since she met with the Pope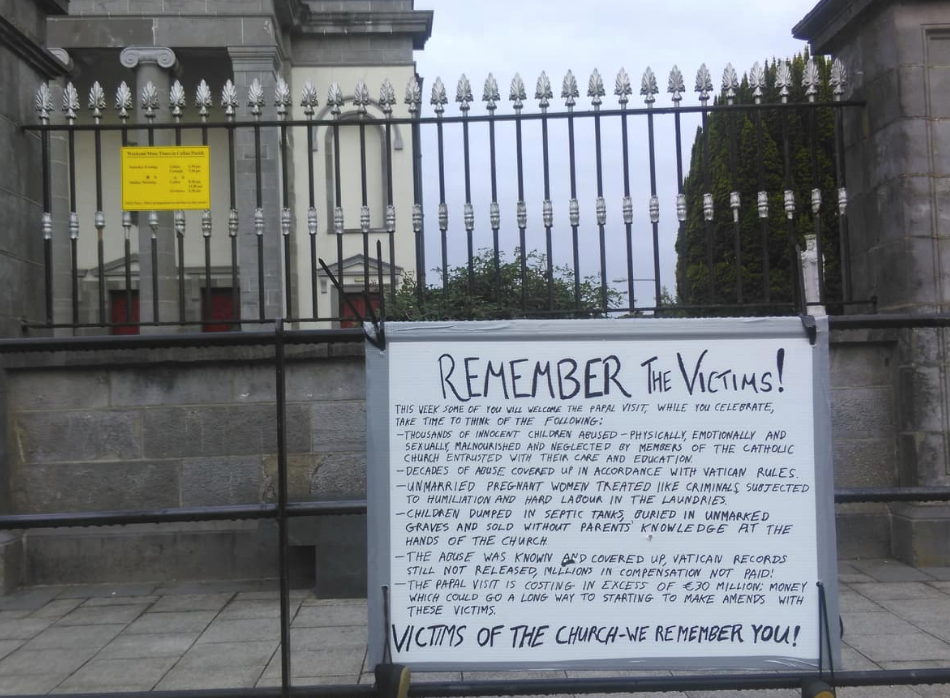 A local survivor of clerical abuse says nothing has changed since she met with the Pope four years ago.
Marie Flynn lives in Carlow.  She was abused as a teenager by a priest who was a family friend in Wicklow.
She and others are eager for the Vatican to hand over files on child abusers to the authorities.
Marie has told KCLR News she will be going to Dublin on Sunday not to meet Pope Francis but to stand with other survivors.
She added "There's so many others out there. I'm one of the lucky ones, I've done so much work on myself. I hold down my job, I have a life.  Yes it's difficult & it still rears its head every now & then with relationships & stuff like that but I just feel a draw to go up to stand with others.   It's a great idea, there's going to be so many that are triggered &  have never looked at this properly before and need somewhere to go."
Meanwhile, a poster's gone up outside the Church of the Assumption in Callan calling on all to remember the victims – see the details in our photo.