KCLR News
Carlow & Kilkenny improve their recycling habits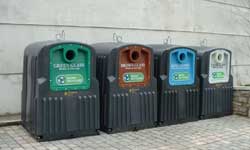 Carlow and Kilkenny are getting better at Glass recycling but both are still below the national average.
New figures from Rehab Glassco – the largest glass recycling company in the country shows that each person in Carlow recycled 34 glass bottles and jars. In Kilkenny the figure was one better at 35.
The national average is 37. In Carlow the busiest recycling centre is at Askea Church in the town with 97 tonnes deposited in the bottle banks there.
In Kilkenny Loughboy Shopping centre is the busiest with 84 tonnes