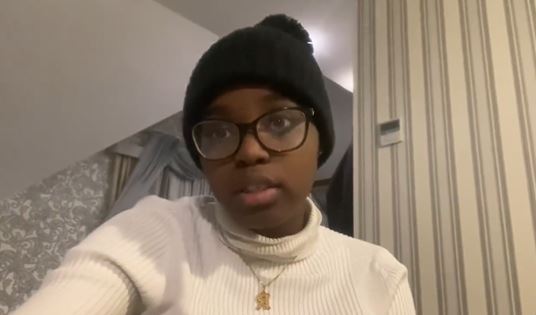 The journey towards the border continues today for a young Carlow woman trying to get home from Ukraine.
Medical student Racheal Diyaolu was rescued from Sumy successfully on Monday and has spent the last 2 days with a group trying to evacuate.
Because of the curfew and other difficulties they have had to stop over for a second night.
But the hope is that they will reach the border with Moldova at some point today (Wednesday).
Racheal's sister Christiana updated people following her journey late last night:
*Update* the group are safe! Still in Ukraine unfortunately. Everyone is absolutely wrecked. Two full days of constant travel must be tiring. On the phone she sounded exhausted, but remaining positive. They are so close. In awe of the drivers Gary and Joe! Tomorrow is the day🤞🏾 pic.twitter.com/ZV37XM0owR

— 𝙿𝚛𝚒𝚗𝚌𝚎𝚜𝚜𝚊 (@PrincxssTiana) March 8, 2022