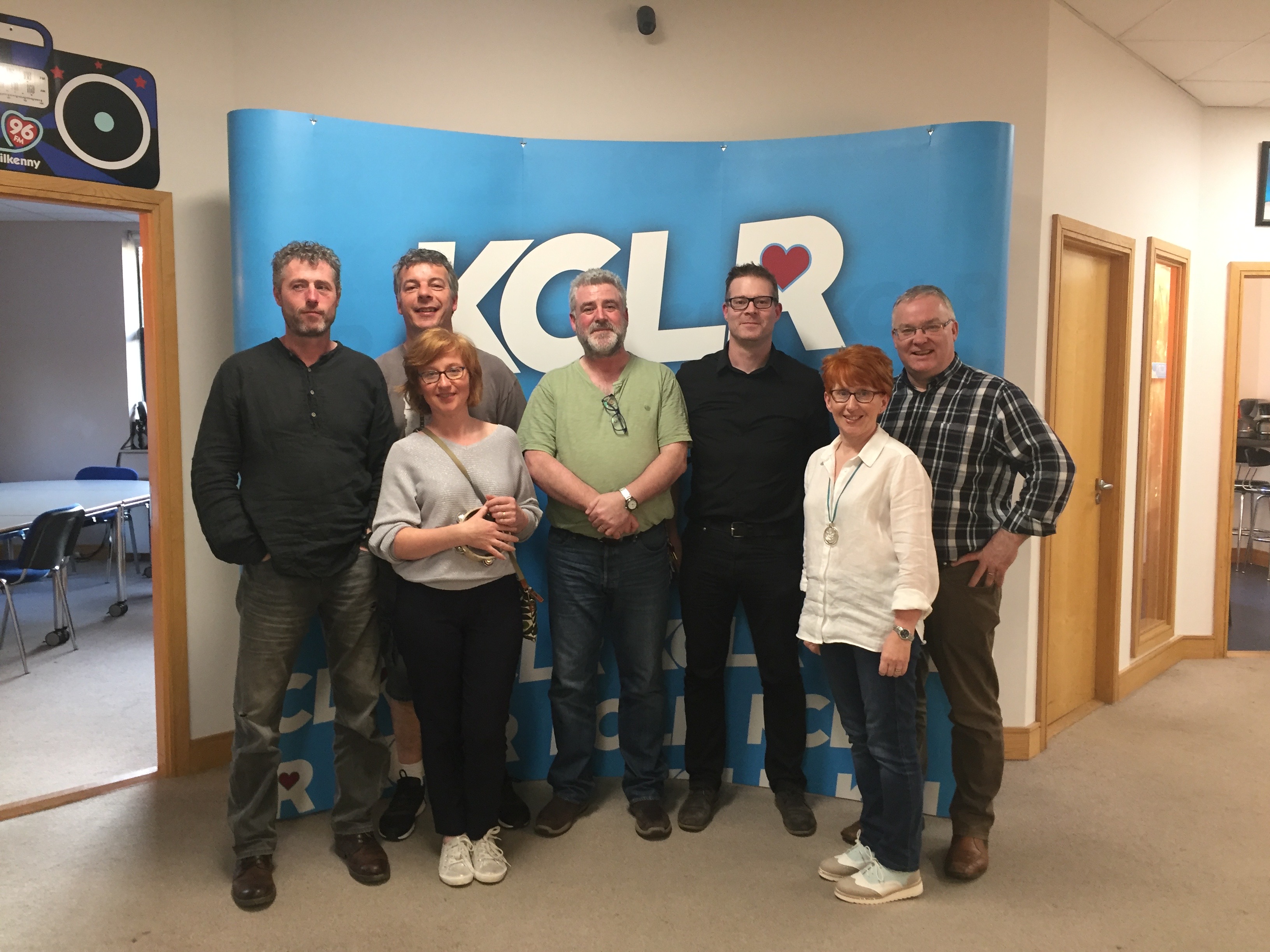 The Cedartowns are a 6 piece Original Americana /Roots band from Tipperary. Formed in 2013, their background is varied, coming from other bands. Their sound has guitars (Séamus Hayes), bass (Andrew Kennedy), piano accordion (Tom Kelly), flute on a couple and the gorgeous cittern (Tom Kenna) throughout. Vocally their lead singer is Mary Nugent with principal backing vocals from Mary's sister Michelle, providing that shivery blood harmony.
I'm indebted to Christine Tuohy for this lovely (and passionate) pen picture:
Mary grew up surrounded by music from early age…influences would be Joni Mitchell, Emmylou Harris, kd Lang., The Civil wars, Linda Ronstadt….Her songs are humanistic observations..she tells it how she sees it….eg…'let the water run'….track of the Ep..basically saying Say whatever you want to me, I will let it run off my back'….she has an honest straight to the point way of telling her story…(this is my opinion)….she loves the Nashville influence, the American way of music…. her taste is very diverse/…the songs are coloured by what everybody brings to the Table…the sum of its parts she says. Music is a mix of Americana, folk,trad they say….laced with soulful piano accordion (Tommy Fitzgerald) and the unreal playing by Seamus Hayes on lead guitar….at times heading into that great blues sound. Their 6 track Ep released earlier this year features 4 of Marys self penned, and 2 of Toms.
The single off the Album is called Shelter…one of Mary's favourite songs…telling how 'one can be alone in a crowd but it takes that special someone who understands you, who takes you home'….. recorded in john fitzgerald studios in West Cork, a musician himself, he played piano on Shelter, a huge honour for the band.EP copies are in Rollercoaster, Kk ). Flawless seasoned musicians, beautiful harmonies….really nice down to earth guys. Work day jobs..got families..juggle it all.

We sat down together in Studio 2  few weeks back and we flew through the songs, tribute to their passion and accomplishment. Their love for the music is evident, as is the good humour they share. You'll hear three originals here in this session and they also have a store of well chosen covers across the styles and more fine originals in their live shows.
They play at Cleeres on Saturday, June 16th. Doors @ 9:00
Support by Kilkenny musicians Kairen Caine & Mary Russell.