Catch Up
Clár sa Charr
Clár 2: Lá Fhéile Bhríde / Lá saoire bainc
Join Eimear and Róise on their drive to school and listen in to their conversations.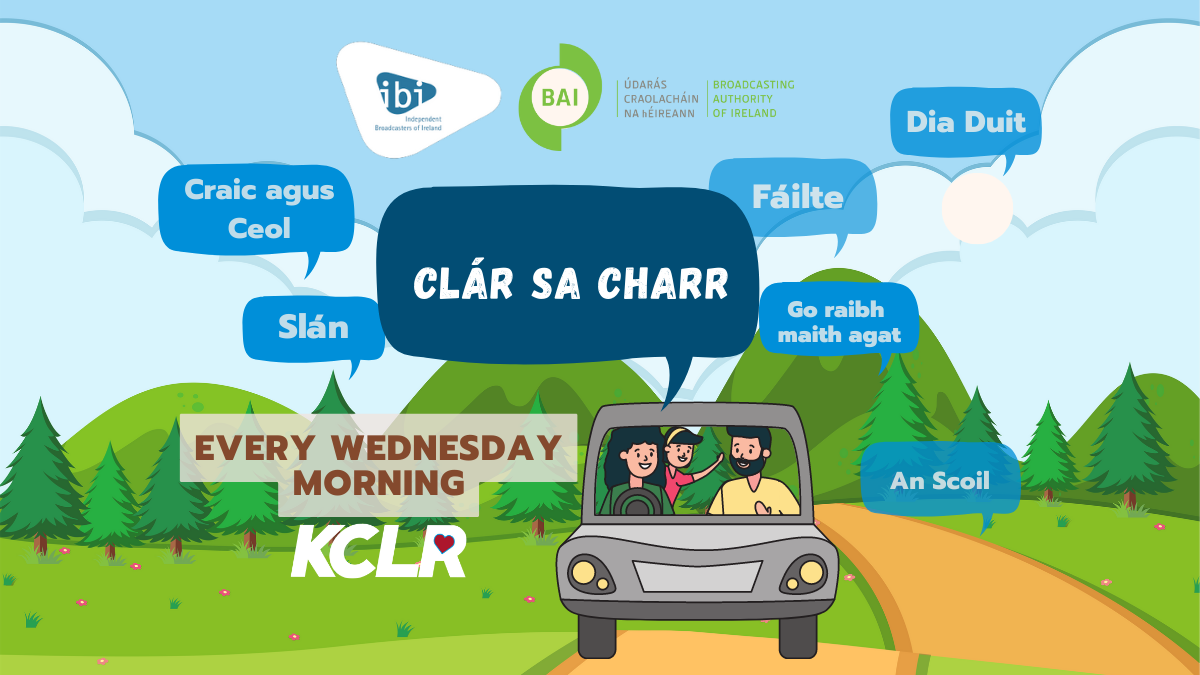 This morning, Eimear and Róise talk about St. Brigid's Day and their plans for the Bank Holiday. Listen back on their conversation here:
Foclóir / Dictionary:
Crosanna Bhríde – Brigid's crosses 
Luachair  – rushes 
Ag fíodóireacht croise – weaving a cross 
Deireadh seachtaine fada – a long weekend 
Lá saoire bainc – a bank holiday 
Cóisir thar oíche – a slumber party / a sleepover 
An linn snamha – the swimming pool 
An t-ionad babhála – the bowling alley 
Ceathrar – four people 
Tolg mór – a big couch 
Feictear domsa – it seems to me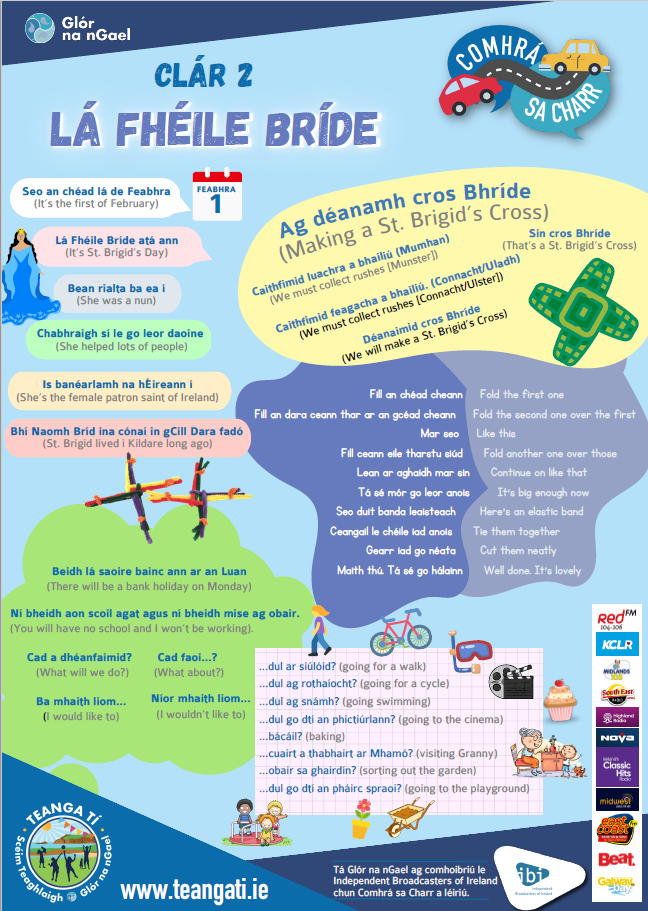 Funded by the Broadcasting Authority of Ireland with the Television Licence Fee.
Árna Mhaoiniú ag Údarás Craolacháin na hÉireann leis an Táille Ceadúnais Teilifíse.