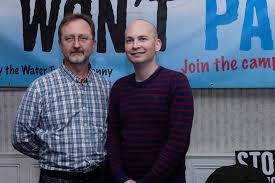 The Anti Austerity Alliance candidate for the upcoming by-election will launch his campaign in Carlow later.
Conor MacLiam will be joined by Dail Deputies Ruth Coppinger and Paul Murphy at the Seven Oaks hotel for the event.
He is one of 11 candidates to declare so far – Daithi Holohan is the latest Independent to declare he intends to run for Phil Hogans empty Dail set.