KCLR News
Controversial new handrail in Butterslip necessary for 'safety reasons' says council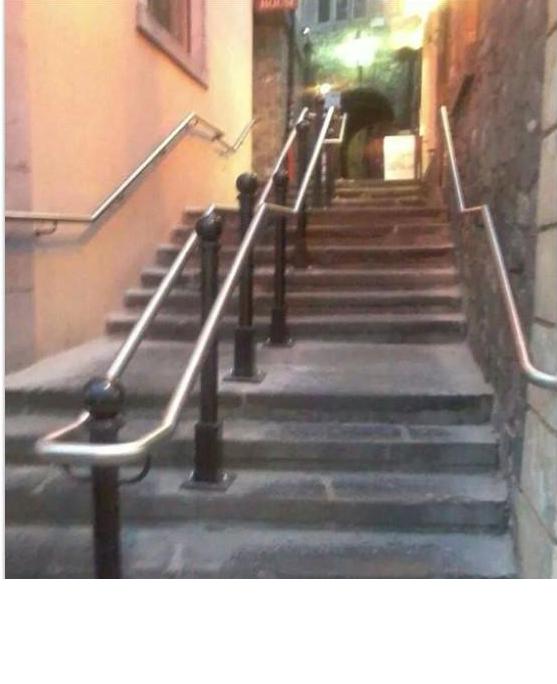 There's been a mixed response to a new handrail that's appeared in Kilkennys Butterslip.
The council says its a temporary fixture but had to be put up for safety reasons.
Some locals have argued that its not in keeping with the character of the medieval slipway and that a rail along the sides would have been more appropriate.
But senior engineer Kieran Fitzgerald says that wasn't possible.