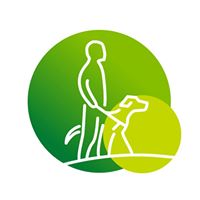 The Irish Guide Dogs for the Blind are looking for local help to reach their annual fundraising target of over €5million.
The organisation's holding a get-together at the Woodford Dolmen Hotel in Carlow from 7pm this evening in a bid to get more people involved.
Dee Falvey is Client Services Team Leader with the group. She's been telling KCLR News that the Government provides an annual sum to the group, but it only amounts to about 15% of the amount required.  The balance is generated through fundraising.
She added that every bit of support is welcome be it organising or supporting a coffee morning, flag day.
Two organisation runs two dog programmes – a guide dog one for those are visually impaired while the second focuses on assistance dogs for families with children with autism.
It costs about €38,000 to train & maintain a guide/assistance dog for its working life.
About 15 families in the Carlow Kilkenny area are aided by the Irish Guide Dogs for the Blind between guide dog & assistance dog owners as well as those undertaking long cane skills and/or independent living skills.