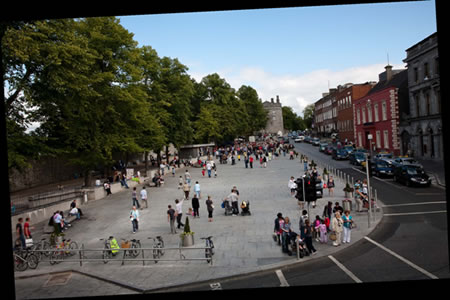 A local Green Party councillor believes that Kilkenny's parade and gravel walk are not being used enough.
Malcolm Noonan was speaking following a county council meeting this afternoon during which plans to develop the parade were discussed.
Better seating for older people, a new surface for the gravel walk and the installation of a giant chessboard were just some of the potential developments discussed.
Councillor Noonan said that there was also scope for more performance art on the parade.